Making Thermoplastic Composites
Newsletter - May 2021
Enjoy reading TPAC's news on thermoplastic composites research and development from your mailbox!


In addition, you can always follow the latest of TPAC on:
Ferrie van Hattum on the 'Nationale Autoshow' of BNR news radio
On the 'Nationale Autoshow' of BNR nieuwsradio, Ferrie van Hattum explains how cars can be lighter in the future, by using composite materials. He explains how research in the 3D Faim and FIBREREC project lead to a industrial automotive demonstrator made 100% from recycled plastic. Did you miss the interview?
Research provides promising opportunities for high-value applications of recycled plastics
Automotive composite demonstrator made out of 100 percent recycled plastic
ENSCHEDE - The TPAC laboratory of Saxion University of Applied Sciences recently presented the results of a three-year study, into the possibilities of using plastic recyclates in fiber-reinforced composite products. Many promising results have been achieved, one of the most important being the first-time automotive demonstrator, an example of …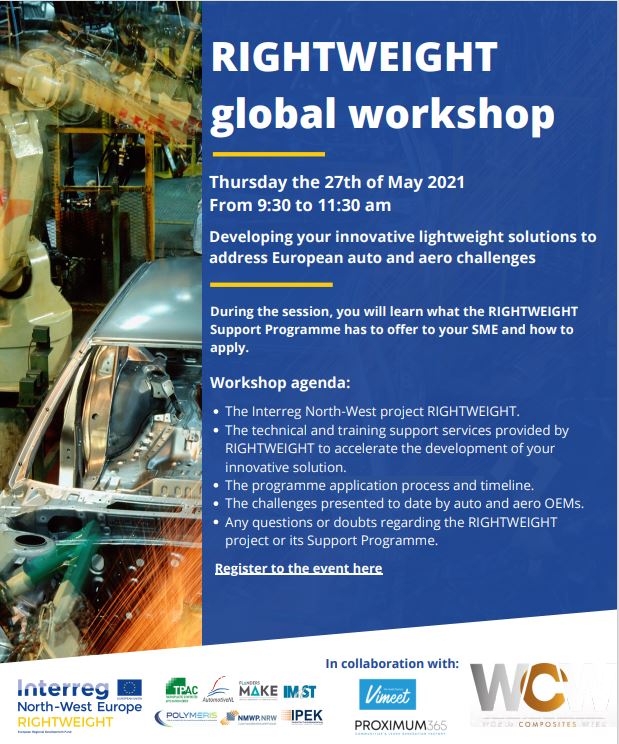 Solve a technical challenge for the automotive or aerospace industry and receive a voucher worth of 50,000 euros.
Register for the meeting during the World Composites week on May 27
Student at Saxion TPAC develops reuse composite tape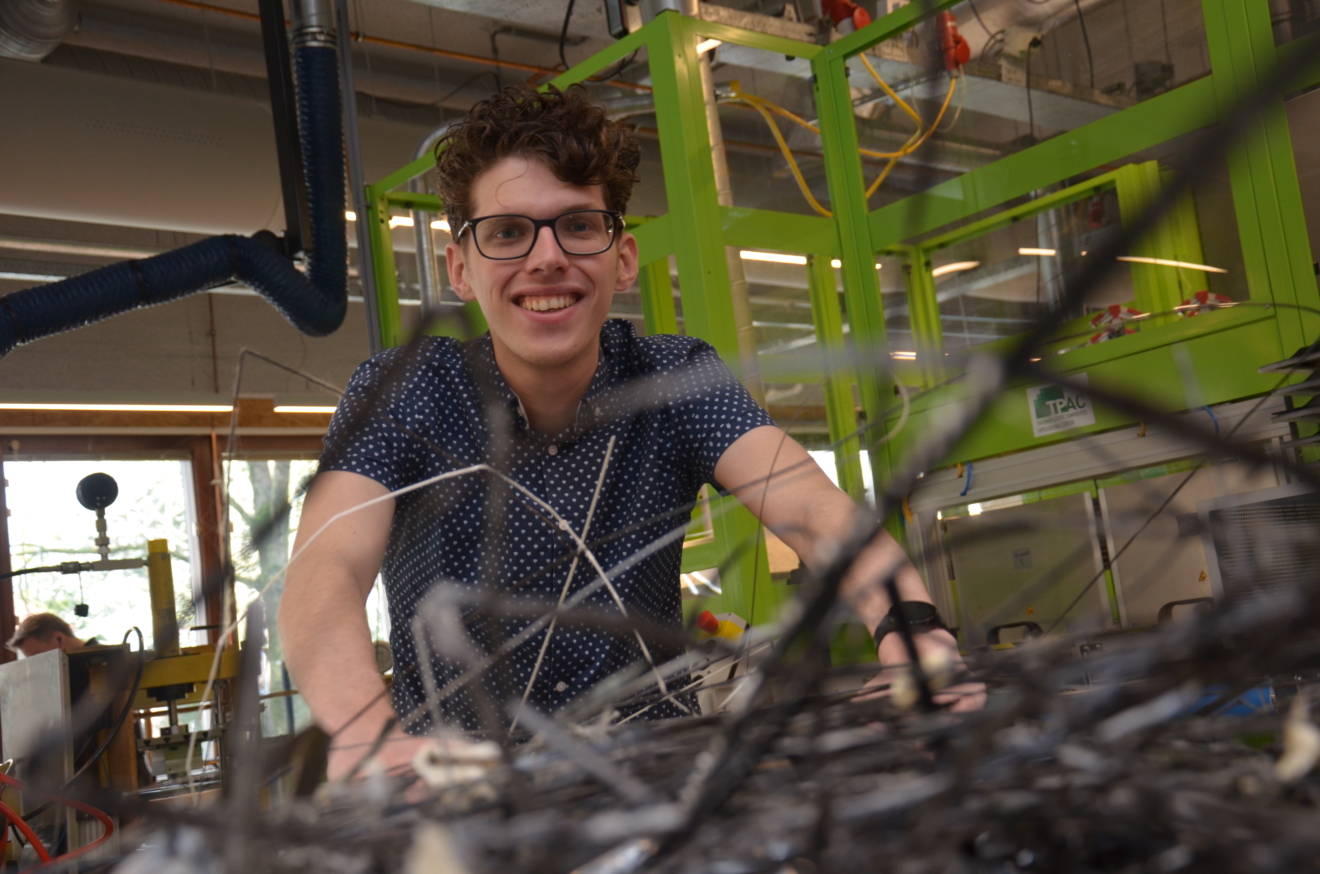 New opportunities for application rejected production material CompTape, a Dutch supplier of thermoplastic composite tape, was looking for a solution to also enter the market for compression moulded products in the composite world and, at the same time, find a sustainable destination for its rejected material. This company now supplies glass fiber reinforced plastic 'tape on the roll' that is …


Post-use Plastic Foil solutions (PPFs)
Used foils and thin-walled plastics (Post-use Plastic Foil or PPFs) are a substantial obstacle for a circular economy, because they have a large share in the waste stream, but are very difficult to recycle.
This project aims to reduce recycling costs by recycling (unpolluted and) unmixed films from point sources with local simplified low-cost processes.


Student team iFall from TU Delft wins design competition 3D printed tower
Enschede - The student team iFall from Delft University of Technology won the competition for additive manufacturing that was organised by SAMPE Benelux. Student teams from the Benelux were invited by the organization SAMPE Benelux to participate in a competition in the field of additive manufacturing. Six teams from TU Delft (NL) and University Gent (B) participated and submitted their …