TPAC – the ThermoPlastic composites Application Center – works closely together with SMEs on cost-effective processing, automation and recycling of thermoplastic composites.
TPAC is an independent innovation, research and development center that aims at the understanding of thermoplastic composites and their manufacturing processes on an applied research level. TPAC is focused on the application of ThermoPlastic composites and related technology by developing proofs of concept for SMEs. TPAC provides a breeding ground for regional and national companies who want to innovate with thermoplastic composites by offering access to expertise and manufacturing facilities.
Being directly connected to Saxion University of Applied Sciences, TPAC is furthermore actively involved in education and thereby provides the market with young professionals with state of the art knowhow on thermoplastic composites.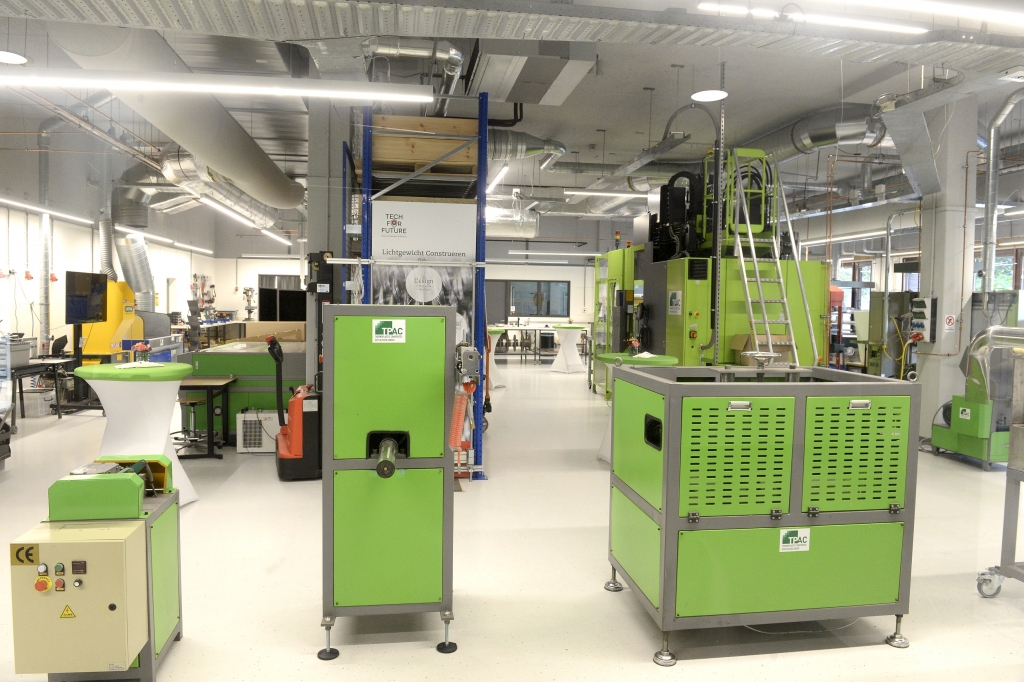 TPC NL – the Smart Industry Fieldlab
TPC NL, the Smart Industry Fieldlab for ThermoPlastic Composites, aims at making thermoplastic composites work for local and (inter-)national industry and thus enhance their economic impact.
TPC NL is a joint development of the TPRC (ThermoPlastic composites Research Center) and the  TPAC (ThermoPlastic composites Application Center) both based in Enschede, The Netherlands. This offers a sound base on thermoplastic composite knowledge and expertise and a direct link with industry (both large enterprises and SMEs) and universities (University of Twente and Saxion University of Applied Sciences).