Lightweight Opportunities for Thermoplastic Composites
When? On 24th of November 2022, 11-12 a.m.
Thermoplastic composite materials (TPCs) offer great opportunities for large series manufacturing of components and products for many applications thanks to their good mechanical properties, low maintenance costs, light weight, geometric freedom and recyclability. However, there is still a lack of knowledge and understanding of the possibilities these materials have to offer for the industry.
Within the framework of the educational activities of Righweight Interreg North Western Europe project, TPAC organizes its "Lightweight Opportunities for Thermoplastic Composites" webinar, on 24th November starting at 11:00 h.
In this webinar, an introduction to the opportunities for thermoplastic composites, recycling processes and circularity possibilities will be given.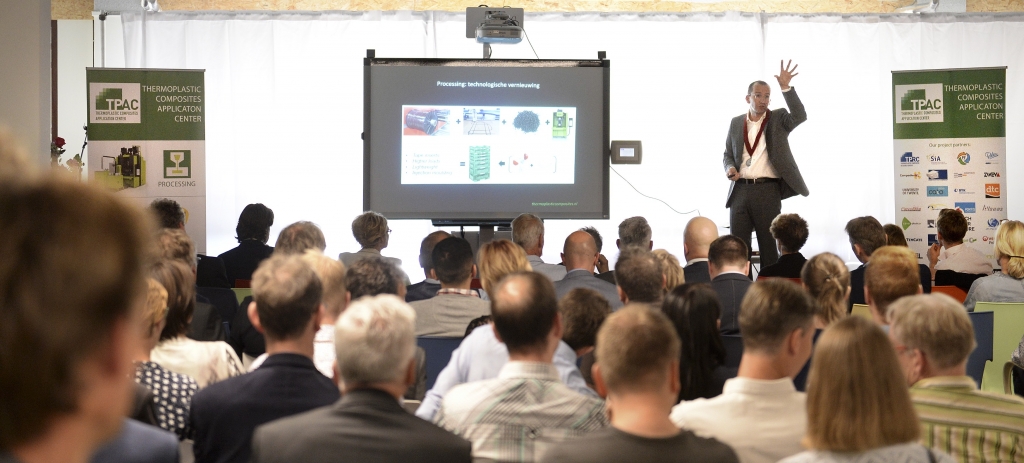 | Time | Topic | Presenter |
| --- | --- | --- |
| 11:00 a.m. | TPAC & Cost-effective TPCs for SMEs | Dr. Ir. Ferrie W.J. van Hattum |
| 11:15 a.m. | TPCs and processes | Ir. Rik Brouwer |
| 11:35 a.m. | TPCs, recycling and circularity | Ir. Marco Del Vecchio |
| 11:50 a.m. | Q&A | |