TPAC will be present at SAMPE Europe 2020 in Amsterdam! On this conference and exhibiton companies and institutes are presenting  their most recent applications and innovations in composites materials and processes.
If you have an interest in processing, automation, recycling or any other TPC related subject, come meet TPAC at the Dutch Composite Fieldlabs Pavilion at SAMPE Europe from 30 September – 01 October in Amsterdam!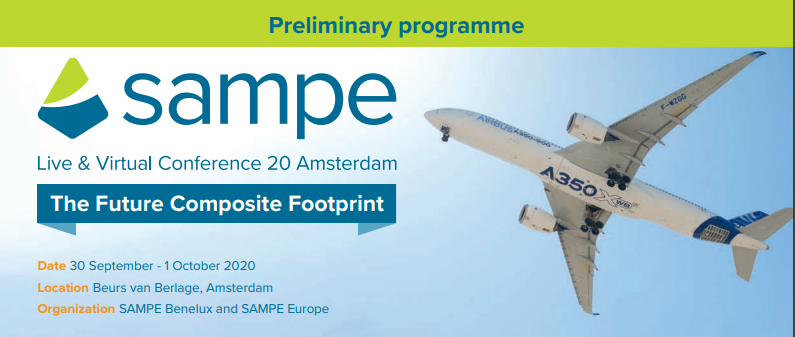 For more information SAMPE Europe 2020, click here.