The Mechanical Engineering program at Saxion University of Applied Sciences has a plastics module in which students learn about the various processing techniques for plastics. This used to be a purely theoretical matter, but the practical at TPAC should change this.
The most commonly used plastic processing technique is injection moulding. Lecturer / researcher Remi Hoefman: "At TPAC we have access to an injection moulding machine and we have proposed to provide a practical. We started the practical last year, but corona measures immediately threw a spanner in the works. We now have a corona proof online version. "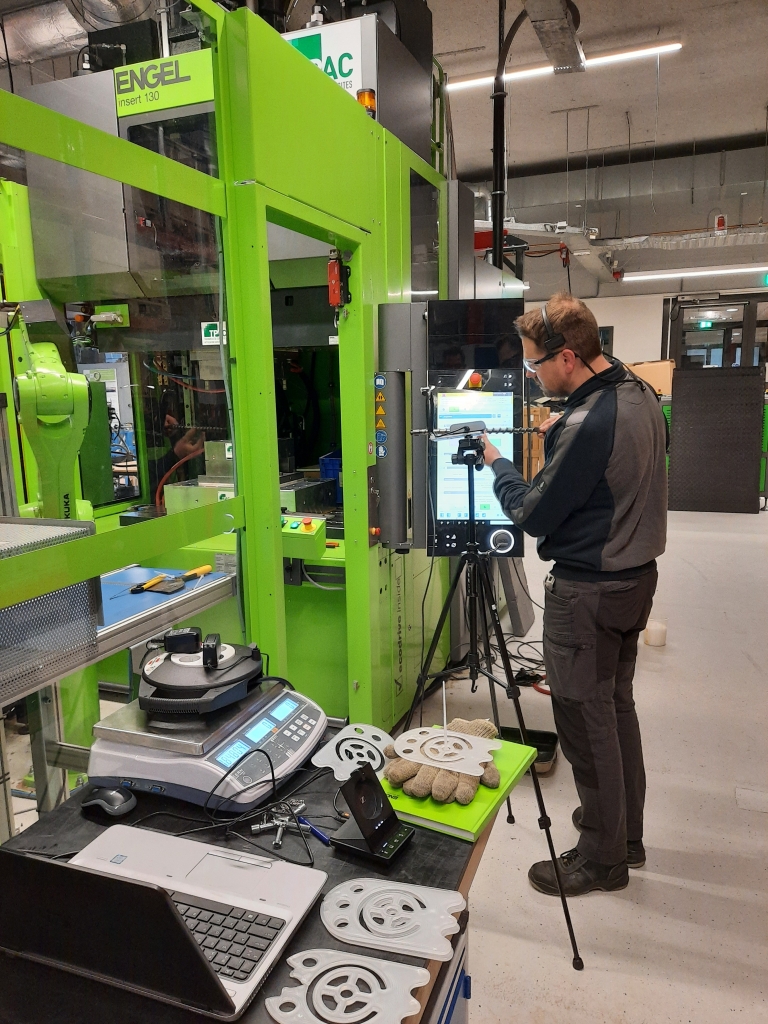 Remi Hoefman from TPAC provided an online plastic processing practical. "The response from the students was good."
In this practical, Hoefman shows the machine, explains why TPAC has a vertical machine and not a horizontal one, he shows what the different parts of the machine look like, and so on. "The students work in their module with a form that was devised by a mechanical engineering teacher. They then use the CAD program SolidWorks and SolidWorks Plastics to perform analyses on that shape. Last year we had a real mould made for this form and then I discussed the mould in the practical, I showed how it is placed in the machine and what we do to start the machine to actually produce the product. In fact, that's what the practical is about. I also made it interactive with a poll in which the students answer questions via multiple choice. I must say, all fifteen of them showed real commitment." The group consisted of first-year Mechanical Engineering students of the February 2020 class.
In future, the Mechanical Engineering program wants to achieve through educational innovation that subjects become more interrelated. The link between the design of a product using SolidWorks and the actual product is made. Remi Hoefman: "It used to be the design, followed by the analyses and then the assumption that it would work. Now Mechanical Engineering wants to see whether the real mould can actually be made in the Production Technology course via milling. If so, this will allow the students to actually injection mould the product, using our machine. Then the circle is complete. "
TPAC expects that this collaboration between Mechanical Engineering and TPAC will bring more students who already have some experience with plastics – and therefore no longer enter the research centre on the Ariënsplein in Enschede completely blank.