Post-use Plastic Foil solutions (PPFs)
Summary
This project contributes to the objectives of the European Green Deal. The plastics recycling industry still has a long way to go to become fully circular. There are many sub-problems on many aspects. Therefore, at several points in the chain, hard work is being done on issues relating to the reduction of mixing, preservation of material properties, detectability, separability, and so on.
Used foils and thin-walled plastics (Post-use Plastic Foil or PPF) are a substantial obstacle for a circular economy, because they have a large share in the waste stream, but are very difficult to recycle. At the same time, they fulfill essential sustainable functionality – for  example, keeping food fresh and together. In this project applied research is conducted into the improvement of film recycling. The usual large-scale model offers major drawbacks: unmixed pure streams are first brought together, after which separation -, washing – and drying processes must lead to a pure raw material.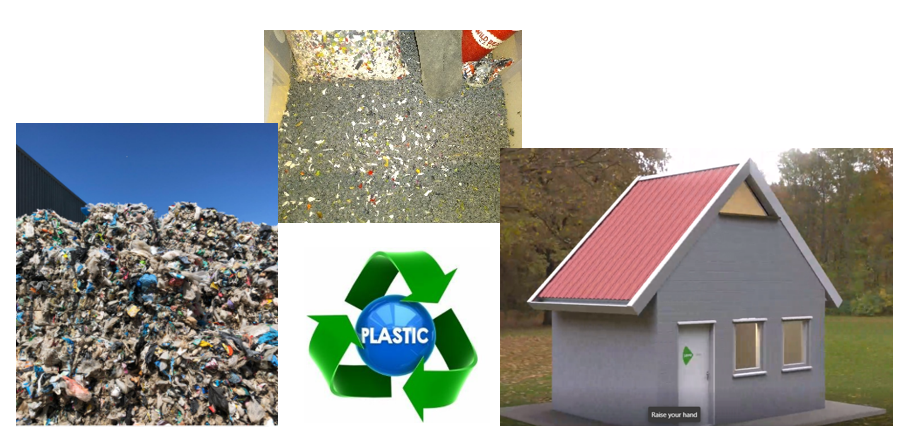 The approach in this project is therefore to reduce recycling costs by recycling (unpolluted and) unmixed films from point sources with local simplified low-cost processes. The lectorate has become involved in several initiatives of PPF recycling, and the following research question has been defined:
How can, in a cost-efficient way, post-use films from local point sources be recycled into useful products?
With the following sub-questions:
How can the cost of small-scale foil recycling plants be reduced even further? (WP 1)
How can technical bottlenecks of post-use foil recycling at point sources be resolved in practice? (WP 2)
How can foils and packaging be made more sustainable? (WP 3)
What are further application possibilities for recycled foil materials? (WP 4)
Much of the research in this project takes place in the Smart Industry Fieldlab Thermoplastic Composites Netherlands (TPC NL), in which more than 100 companies and knowledge centers are involved from the entire supply chain.
Project partners
Polymer Science Park, Agrofair, Save Plastics B.V., Clear Rivers, AC ter Kuile, Mírame/Riverfashion, Veolia
Duration
2 years, Start in September 2021
Funding
RAAK-MKB subsidy, financed by Regieorgaan SIA, part of the Netherlands Organization for Scientific Research (NWO)
For more information about this project, please click here.
More information
A leaflet about fashion from riverplastics can be found here.
PPFs in the news