Saxion graduation student develops safety shoe nose made of thermoplastic composites waste
Mechanical engineering student Ilse ten Bruggencate designed and tested during her Bachelor thesis assignment a safety shoe nose made of thermoplastic composite waste. The objective of her research was to investigate whether a safety shoe nose that meets the requirements of the heaviest category can be produced. Everything revolves around forces: impact and compression. The project was conducted in the framework of the TPC-Cycle project. It was shown that Ilse's findings can have impact on the worldwide production of safety shoes and therefore attracted already interest of industry.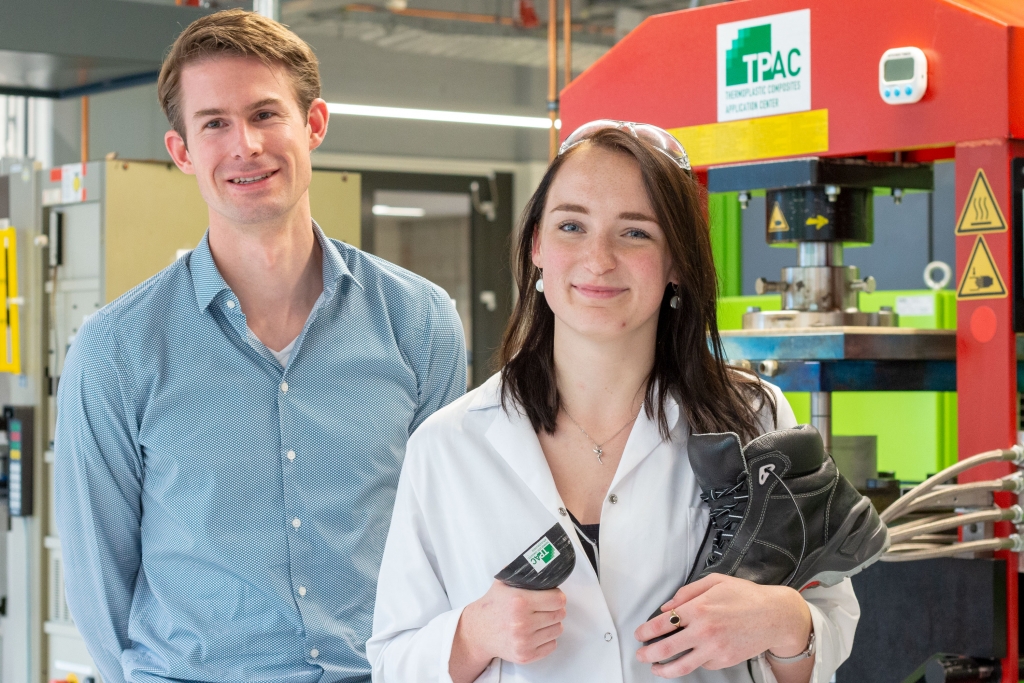 State of the art safety shoe noses are made of thermoset composites and produced in low-wage countries. It is a very labour-intensive process and often working conditions are poor. With the method developed by Ilse a nose can be produced in a cleaner way, in an automated manner and additionally from waste material. In the beginning of her project commercial show noses were disassembled and used for preliminary tests. A mould was designed considering different proportions of plastic and fibres. After weeks of preparation the recycled composite material was successfully compression moulded into a nose.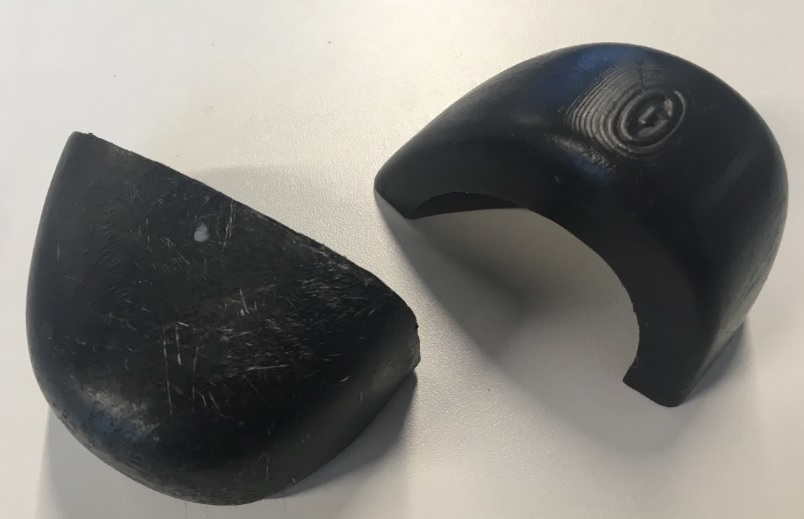 Menno Hensbroek, development manager at Cato Composite Innovations, is impressed by Ilse's work. 'She has mapped out all product requirements and then validated the feasibility through production and testing. Ilse has shown that with this recycling route it is possible to produce safety shoes that meet the most stringent qualification standards.'