Marco Del Vecchio and Ilse ten Bruggencate presented their research work during SAMPE Europe 2021, a conference for materials and process engineering, which was held from 28-30 September.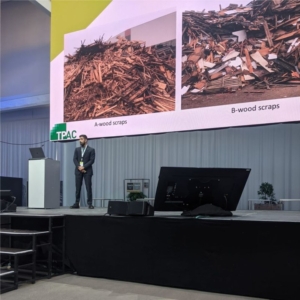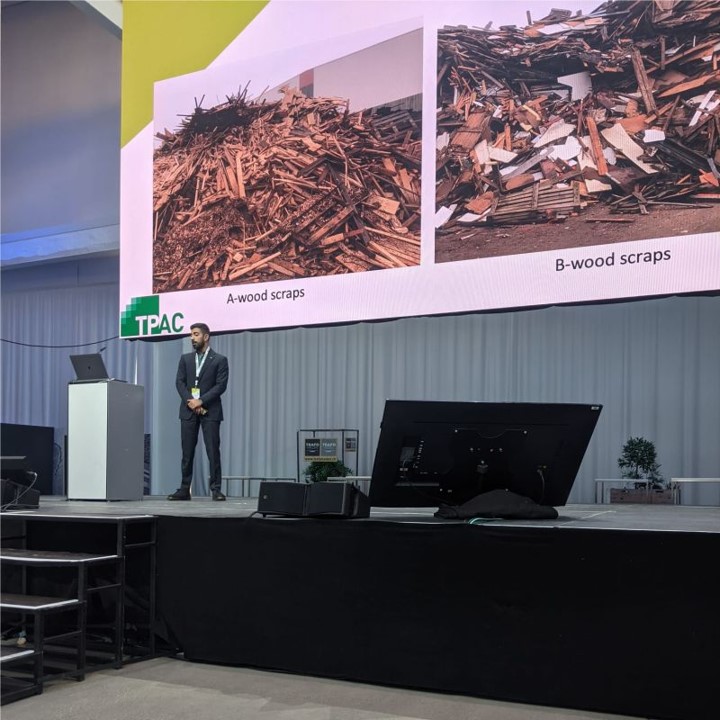 Marco Del Vecchio presented his scientific paper entitled Use of construction waste in wood fibre composites in the session "sustainability & recycling". Marco has been working on the processing and characterisation of wood fibre composites together with the companies INNODEEN and Rouwmaat Groep. In this research, they showed the recycling possibilities of wood from construction waste streams into new wood-replacing products. Results show competitive mechanical properties, demonstrating the possibility of production at industrial scale.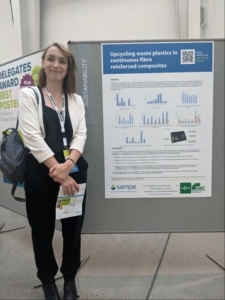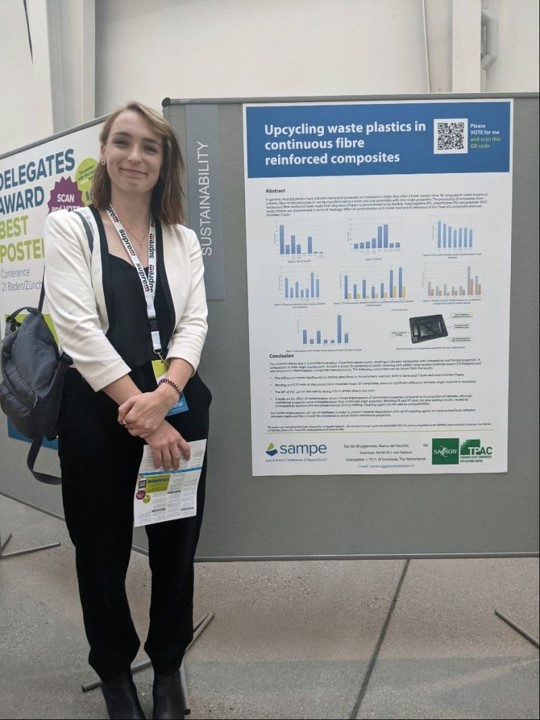 Ilse ten Bruggencate had a poster presentation about her paper entitled Upcycling waste plastics in continuous fibre reinforced composites. Ilse has been working on the recycling of different plastic waste streams and upcycling these waste streams into glass fibre reinforced tapes (rTapes) together with industrial partners from the entire chain: Comptape, Van Werven, BYK, Veolia, EcoTrade, Zweva, JPI polymers and NRK. Three types of plastics were reviewed: Polypropylene, Polyethene and Polyethylene terephthalate. Of these three types different recycling streams were selected, such as: textile waste, 'Tetra Paks' or a mixture of PP and PE. Additional research was done on the topic of: 3D printed inserts, weaves, pultruded rods and combining produced inserts via overmoulding. This resulted in a 100% recycled plastic part! The work won the Delegates Award for the Best Poster.