On 16 May 2022 TPAC received the formal approval for the RAAKPRO project "New Generation Stiffened Thermoplastic Composite Products" from RegieOrgaan SIA.
The project has a lead time of 4 years and will start per 1 July 2022. On the 30th of June a pre-kick-off meeting was organized at TPAC together with the consortium partners. It started with a lunch and brief introduction of the partners, after which the project organization, planning and work packages were discussed. The meeting ended with an inspiring tour through the TPAC laboratory.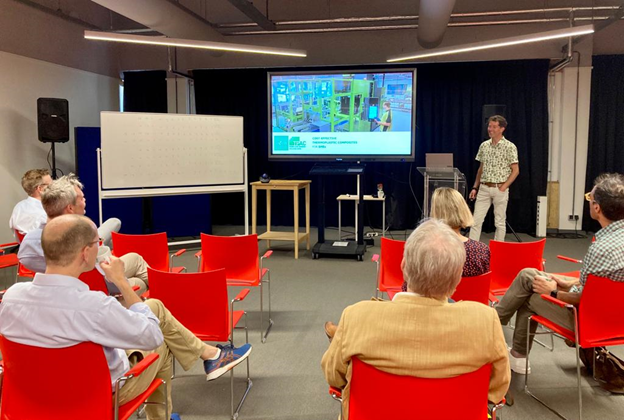 It was a promising meeting in which all partners showed their willingness to make this project to a success. Their major challenges on the market were presented.
The aim of the project is to develop and manufacture prototypes of stiffened shell products consisting of continuous fiber reinforced thermoplastic composites, reflecting the solutions that offer a high market potential, based on low weight, full recyclability and low cost.
The RAAK-PRO project is a great opportunity for SME partners to perform R&D through the facilities of the Saxion University of Applied Sciences. In this way, their competitive position can be strengthened with minimum cost.
For more information on this project click here.